Sparx
PLEASE NOTE SPARX HAS NOW COME TO AN END
What is Sparx?
Sparx is a children's club where children can explore the bible in an active way. Its run by Agape because we believe we can provide a safe, comfortable environment for young people to learn bible stories whilst having fun.

Where and when does Sparx meet?
Meets at Channel View Community Hall, Ty-Sign
Mondays during term time – 6.30 – 7.30
Open to any child aged 7-11
When children are joining Sparx, parents are asked to fill out a permission slip so that we can contact them if there should be an emergency and also for child protection issues. All Sparx staff are CRB checked and these checks are kept up to date by a staff member; we also have a child protection officer. Upon arrival children are assigned to a table with a couple of adult leaders, this will be the child's base during Sparx.
What do you do at Sparx?
A typical session at Sparx would be as follows:
Starter games such as Jenga, Happy Families, problem solving puzzles such as decoding a sentence, or taking part in a quiz
Physical games such as team games, ball games or parachute games
Bible story followed by a discussion or explanation of the story
During prayer time children are encouraged to write prayers for people they know who may be ill, give thanks for good things or pray for things that they are worried about such as school work
Song time children and adults learn and sing some enthusiastic songs
Craft activity making clay sculptures, making cards, mobiles, drawing and painting pictures which relate to a theme
Tuck shop to finish, maximum of 30p per child, and an activity or chat at the tables with their table leader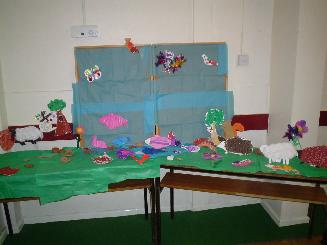 Topics we have previously covered:
Pirate/water theme
Time-travel walks into bible history stories
Caring for the environment and each other
We often have a party at the beginning or end of a term which is enjoyed by all.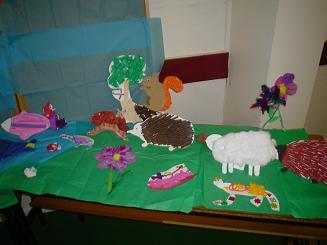 During the last school year (2006-07) the Sparx children worked hard practicing, making scenery, rehearsing and performing Christmas and Easter productions. These were enjoyed by parents, children and the rest of Agape Community Church.
More recently we have been looking at miracles that Jesus performed, including healing the leapers, raising Lazarus from the dead and many more.