Archive for the 'Youth' Category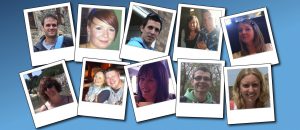 Who We Are
ENOUGH is a based in our house, which is in the middle of Hartcliffe in South Bristol. We are a Christian project and we very much exist to create family and fun. Through working and living in the community we want to share our faith in a natural and positive way.
We are a part of the Woodlands group of churches and have a local church plant in All Saints Church. With all the activities that ENOUGH are involved in, we are helped enormously with a great team of volunteers. All volunteers have a current enhanced CRB check, endless enthusiasm and a lot of compassion! It is great to have volunteers with a wide range of backgrounds, interests, ages and employment. We are always looking for people to come and volunteer at ENOUGH. If you are interested, please email us to find out more.
One of the defining features of ENOUGH is that we are here for the foreseeable future. We are working to create a sustainable and energising project in an area where funding and workers, come and go. Our commitment to the people and the community is undeniable. We are not here to patronise or instruct but to live alongside people and work with our community to help it improve, and for people to realise how great Hartcliffe and Withywood are.
We are not funded to be 'ENOUGH', we are a voluntary project. We receive money from individual sponsors on a monthly basis but our main way of receiving income is by asking God, through prayer, to meet our needs and this has worked for the last 9 years.
We aren't ever 100% sure of what the future holds for ENOUGH but 2 certain things that we know are that God loves Hartcliffe and Withywood and so do we! It is from this certainty that everything happens within ENOUGH…
The focus of ENOUGH seems to change every year but for us, God is the constant at the heart of it all. There are always new challenges and new adventures that come to the door of 404 as ENOUGH continue to be a part of 'broadening the horizons and experiences of young people'. Not all of our work is explicitly Christian (e.g. the courses we run in schools) but we work hard to make Godly principles intrinsic to all that we do. We strongly believe that our faith is about actions and not always spoken words.
Meet Zoe and Suzie:
Zoe grew up in Hartcliffe and has been doing youth work for over 14 years. Her experience in youth work has been varied, working for local church and in secondary and primary schools around Bristol but Hartcliffe is where she wants to be! After finishing a degree in youth and community work, she went on to lecture for CYM and SWYM alongside her work with ENOUGH. Zoe's role in ENOUGH is predominantly working with boys involved in ASB or at risk of being involved.
Zoe has a few great loves in her life-the colour pink, all things sparkly and diet coke. But above all of these is the God given infectious love for her community and 'her' boys. Although Zoe is Blue to the core, Bristol Rovers have had to share her heart with The Hartcliffe Saints for the last few seasons. When not cheering on the side of the football pitch you'll find her baking up a storm in the kitchen, picking out the latest colour for her nails or watching the West Wing.
Suzie qualified with a youth work JNC level 2 in 2008. She has lived and worked in Hartcliffe since 2007 and loves being here. Alongside her work in the community, Suzie also works part-time for SWYM. Through ENOUGH Suzie feels privileged to work with vulnerable girls age 11-18, both in the house and in local schools. She wants to see girls living to their full potential, confident in who they are and works tirelessly to make this a reality.
Suzie is known for a few things: her LOVE for purple, wanting everything to be smothered in peanut butter, a crazy sense of adventure and dependence on tea. Suzie loves to cheer the Hartcliffe Saints on from the sidelines and has developed a love for football, even in the rain. When not working hard you can find her looking after her rabbit, watching Grey's Anatomy or swimming in the sea.